Every morning I like to make myself a cup of tea and use the Bloglovin' App on my Ipad.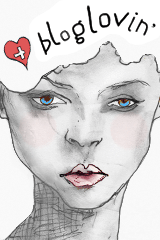 I love Bloglovin' and the whole blogging community. Bloglovin' allows me to search for other amazing blogs, read posts from my favourite bloggers and upload my own blog for others to read and enjoy.
Please follow me on Bloglovin' to follow my posts. Blogging, Beauty and Fashion are a passion of mine and I would love to share my passion with you guys.